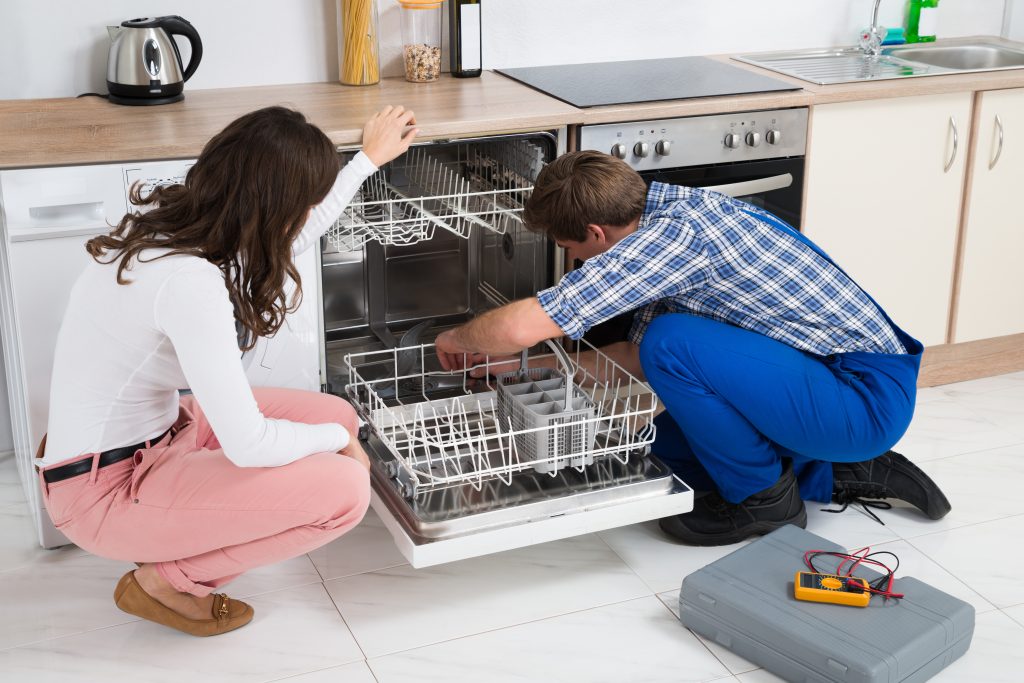 Dishwashers are intended to make our lives more convenient. These valuable time-savers allow us to clean up more efficiently after a meal and give us more quality time to spend with our families. When a dishwasher is malfunctioning, washing dishes by hand can take up a significant portion of your time, and this is time that most people don't have to waste. With dishwasher repairs from Ace Appliance Repair, Inc., you won't have to worry about wasting your valuable time. Our expert technicians have been serving residents of Bergen County for over 20 years, and we have the tools and expertise to handle any dishwasher repair job. Call us today to make an appointment and get your time-saving appliance back to its peak condition!
It's important for you to contact a dishwasher rack repair expert at the first sign of trouble. Waiting any amount of time to deal with these repairs can turn a small problem into a larger one. If you wait too long to get repairs, you could end up having to replace your unit completely, and that could be very costly. Rather than take this chance, let the pros at Ace Appliance Repair provide you with the dishwasher repairs you need. Give us a call as soon as possible if your dishwasher displays any of the following problems:
Leaking
Unpleasant odors
Unclean dishes
Ineffective draining
Overfilling
Not starting
Water not heating
Broken dials or knobs
Cycling issues
And other performance issues!
If your dishwasher is giving you trouble, then don't put up with these issues for long. Contact Ace Appliance Repair, and we'll be able to provide you with fast service and quality workmanship. With our 90-day guarantee on workmanship, you can be sure that you're getting some of the best dishwasher rack repair service possible. We can provide repairs for residential models in your home or office building, including GE dishwasher repair and Maytag dishwasher repair. We have the tools and the knowledge to deal with dishwasher problems both large and small, so don't hesitate to contact us today.
Don't let a broken or malfunctioning dishwasher cause a disruption in your life. Instead of slaving over a sink full of dishes each and every night, get the swift repairs you need to restore your previous levels of convenience. Getting timely repairs will help save you both time and money, so don't put off the task any longer. Call the GE, Bosch, and Maytag dishwasher repair experts at Ace Appliance Repair today!